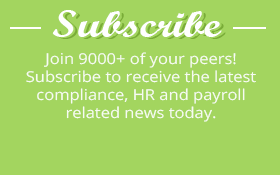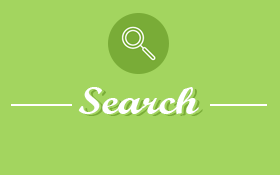 Disturbance in Your Workforce? May the 4th Be With You
May 4, 2017
---
A short time ago in an employee suggestion box not far, far away, this note from a disengaged employee was discovered. Dear Management, Being a real trooper, I've faithfully served this empire for many parsecs. But lately, morale here is in the trash compactor. I'm close to "storming" out of here! Here's why: We don't […]
Workplace Communication Across Different Generations
March 29, 2017
---
Workplace Communication Across Different Generations Managers face many difficult challenges in the workplace, but one obstacle that often is overlooked is the need to communicate with up to four different generations in a single office setting. From the 18-year-old intern to the 72-year-old seasoned professional, human resources professionals need to find a balance between them […]
LMS 101: Mobile Learning Technology
March 10, 2017
---
Learning Management Systems 101 is a weekly blog series exploring how employers can rethink traditional employee training and move toward e-learning solutions, which are faster, easier to access, and more cost effective. "Mobile Learning Technology" is the fifth post of the series. LMS 101: Mobile Learning Technology Mobile learning, (m-Learning) offers a new education channel in which […]
LMS 101: 4 Ways to Boost Employee Engagement with a Learning Management System
March 3, 2017
---
Learning Management Systems 101 is a weekly blog series exploring how employers can rethink traditional employee training and move toward e-learning solutions, which are faster, easier to access, and more cost effective. "4 Ways to Boost Employee Engagement with a Learning Management System" is the fourth post of the series. LMS 101: 4 Ways to Boost […]
7 Deadly Sins of Employee Engagement
February 28, 2017
---
Even with the best of intentions, some of the methods chosen to improve employee engagement can backfire. Engaged employees can improve retention, strengthen a company culture and increase productivity, but all that is quickly ruined when any of these seven deadly sins are committed.
4 Benefits You Gain When You Explain the 'Why'
February 3, 2017
---
People are innately curious. Think back to when you were a child and constantly asking "why," like "why is the sky blue?" or "Why is the grass green?"
4 Ways to Make Your Employees Want to Come to Work
October 28, 2016
---
How to Make Your Employees Want to Come to Work Disengaged employees don't feel motivated to work. A 2015 survey by Gallup revealed that 50.8 percent of American workers were not engaged in their jobs. Consequently, disengaged employees may arrive to work late, miss deadlines, submit poor-quality work, alienate themselves from co-workers or seek employment elsewhere. […]
Get Lost! Using Self-Service Technology to Strengthen PTO Processes
July 5, 2016
---
Despite the seductive lure of paid time off, studies show that 55 percent of Americans did not use their earned vacation days in 2015.
This Easter, Put ALL Your Eggs in ONE Basket
March 23, 2016
---
Go ahead, do it: Put all your eggs in one basket.
4 Ways to Build Employee Confidence and Increase Engagement
January 26, 2016
---
Employee engagement is a highly-talked-about topic. Everyone has their own ideas about what works. But whatever you think about employee engagement, you should know that confidence is...
5 Reasons Employee Training Is Worth It
November 20, 2015
---
Poor performance results from people who do not know what they're supposed to do, how they should do it and why they are doing it.