Reduce time and stress with E-Verify software for secure verification of employment eligibility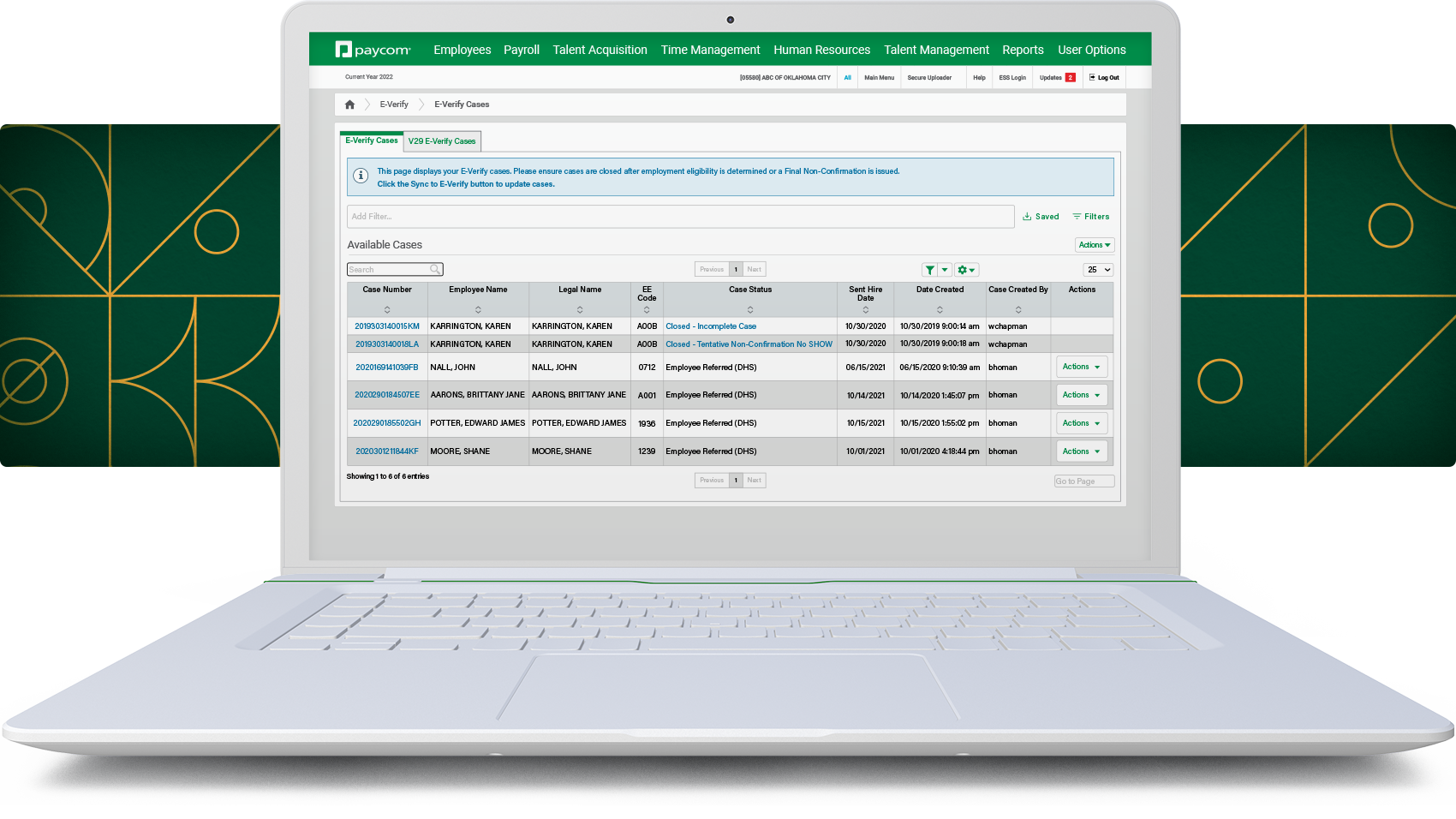 Peace of mind for a critical federal compliance task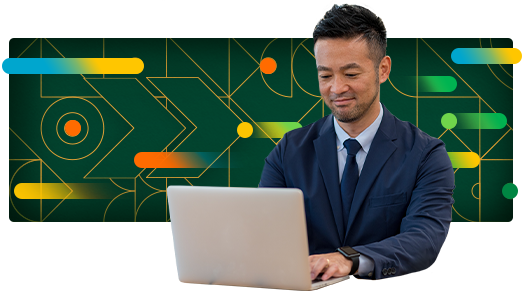 I-9 compliance isn't a time-consuming process when you automate employment identification and verification within our payroll software. Once the initial entry of a candidate's data is complete, it flows seamlessly through Paycom. Store completed I-9s securely in our online personnel files.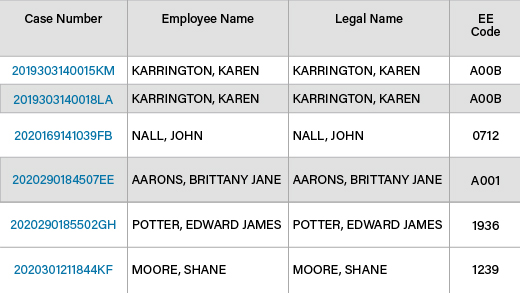 E-Verify's thoroughness takes employment verification a step further to help reduce your organization's exposure to government audits, financial penalties, prison sentences, forfeiture of assets and civil fines. Our software even notifies you 90 days in advance of employees needing re-verification.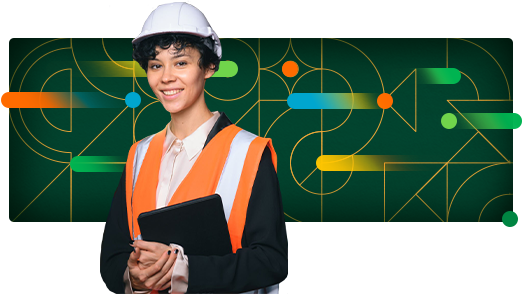 Paycom's E-Verify software also uses the power of electronic signature verification (ESV) so essential employee documentation can be processed faster. ESV replaces ink-on-paper signatures for most any application to help increase completion rates and improve staff productivity.
Explore these resources for greater talent acquisition insight
FREQUENTLY ASKED QUESTIONS
How E-Verify helps HR professionals, employees and an entire organization
Employers in certain U.S. states and all federal contractors with contracts containing the Federal Acquisition Regulation E-Verify clause are required to use E-Verify. While not required, some employers opt to use E-Verify instead of a Form I-9.
Several benefits exist, starting with E-Verify currently being the best way for employers to quickly and securely verify their newest hires are eligible to work in the United States. Plus, E-Verify protects jobs for authorized workers and helps businesses comply with employment laws.
Yes. Form I-9 data for employees prepopulates new cases with no additional effort from the client.
For all your talent acquisition needs in a single software, request a meeting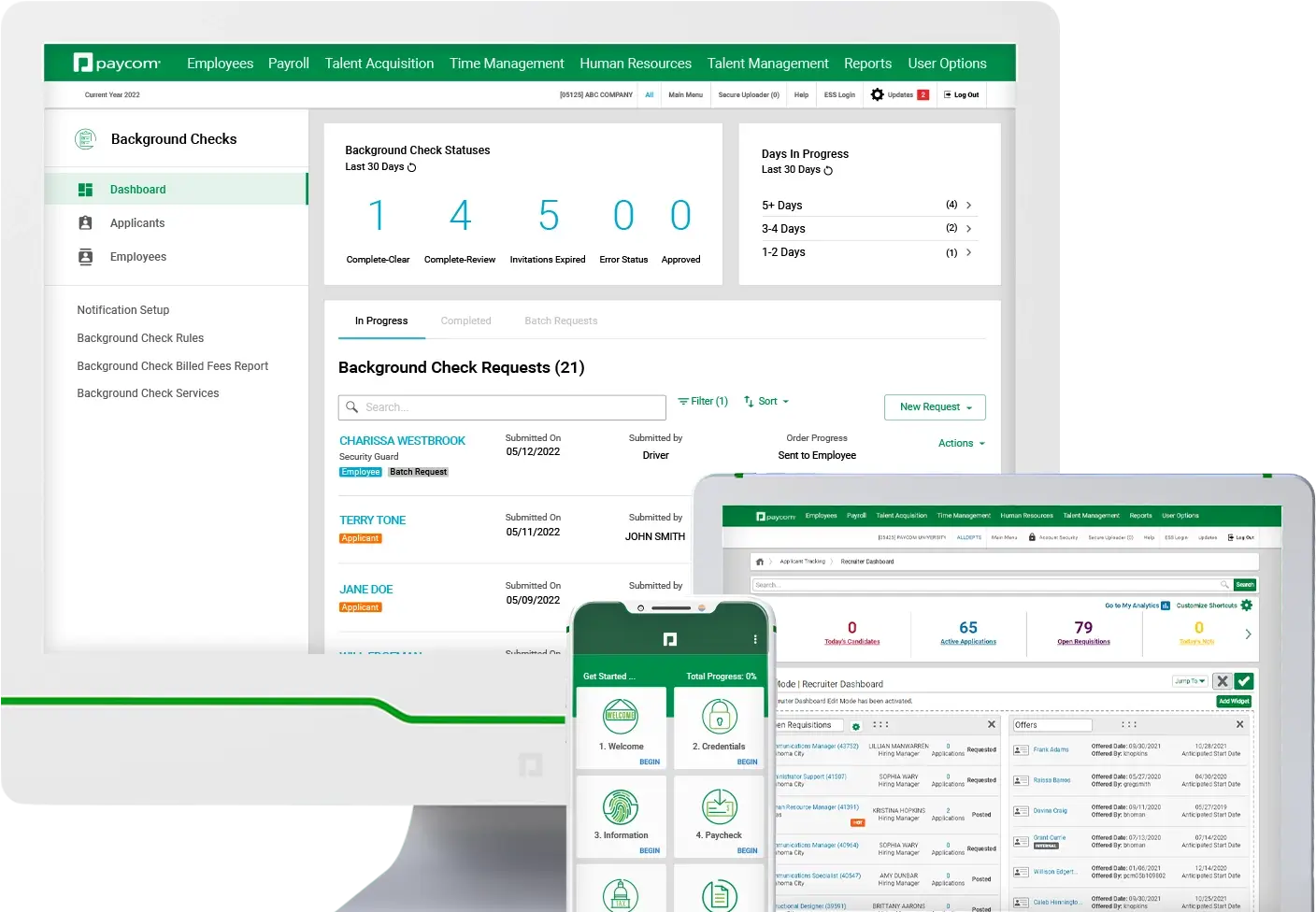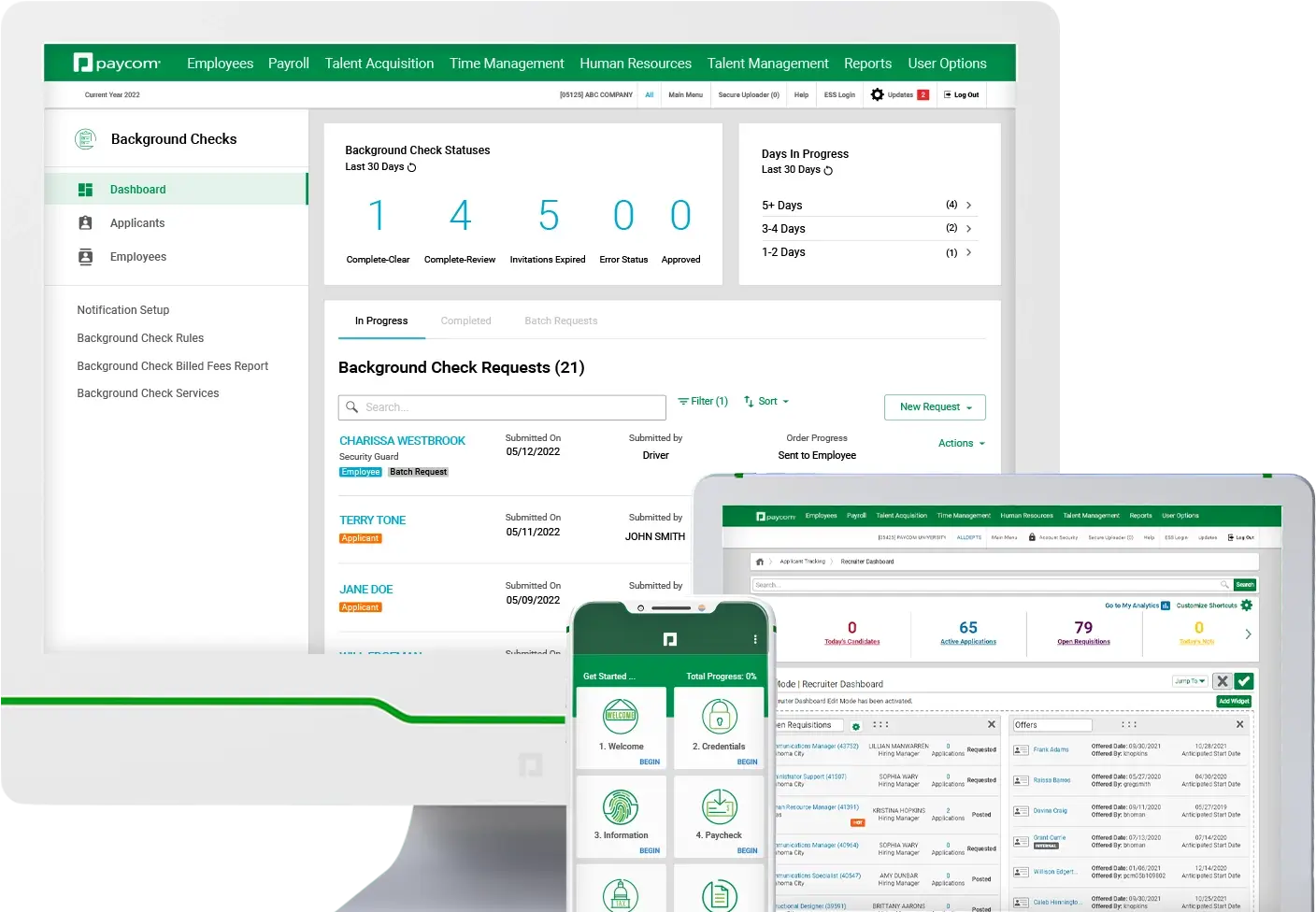 For all your talent acquisition needs in a single software, request a meeting.