Pay employees daily to give them greater financial flexibility without exposing your company to potential losses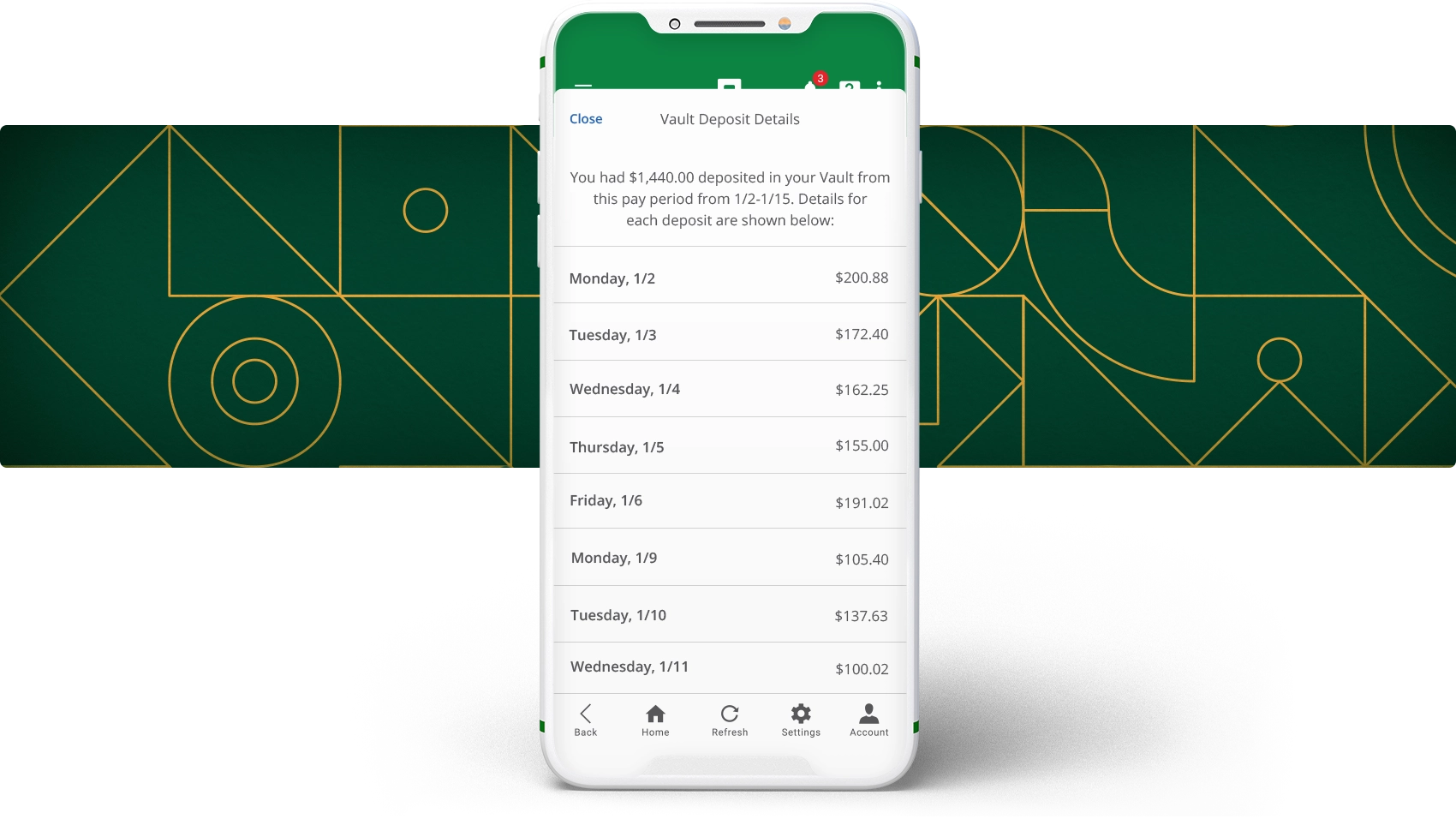 They work hard for their pay. Make their pay work harder for them with an in-demand benefit.
Your people make your business go. While they're waiting to get paid, they have bills that can't wait. With Everyday, your people get paid daily.* So they can keep the lights on and put food on the table.
Everyday lets employees receive daily wages on a Vault Visa® Payroll Card. Unlike on-demand pay services, this standout benefit allows employees to receive wages on a daily basis for no fee.†† It empowers your people with financial wellness to better meet life's challenges. And you get a competitive edge in hiring and retention with a benefit today's employees want. That's a win-win.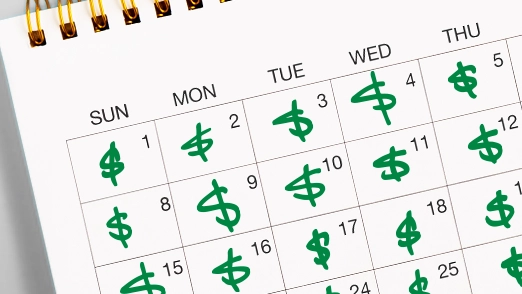 When employees have access to earned wages, they can cover rent, groceries or unexpected expenses — instead of waiting for next payday to roll around.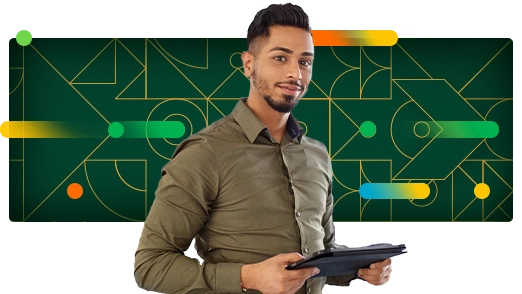 Through Beti®, employees can see current and future payments for added reassurance. Enhanced reports help you view and reconcile daily payments versus the scheduled payroll. Because you'll spend less time managing payroll, you'll get to tackle your to-do list for strategic initiatives.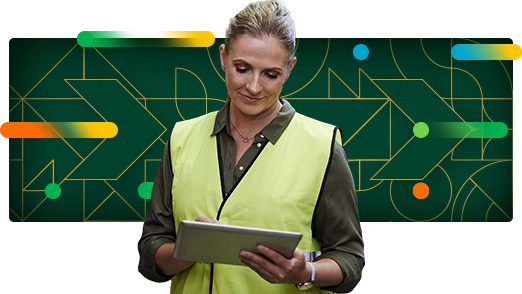 Everyday is fully automated. It makes your life easier by calculating and withholding taxes, benefits and deductions first, protecting against overpayment. That helps keep you compliant, ensure accuracy and reduce the risk of penalties.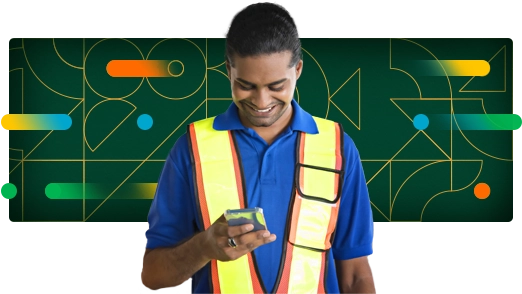 There's no charge to employees to receive Everyday payments. Since this in-demand benefit is not a loan, there are no costly interest charges for them, either.†† And it all happens in our single software.
Explore these resources for greater payroll insight
FREQUENTLY ASKED QUESTIONS
Discover the ins and outs of Everyday
Within Paycom's Employee Self-Service®, Everyday allows employees to receive their daily earned wages* on the next day, rather than waiting for their usual payday. Payments are deposited to their Vault Visa® Payroll Card.
If they're hourly, their timecard must be approved daily by the employee and their manager. After clocking out each day (if hourly), the employee generally will receive that day's funds the next workday. For example, wages earned on Monday will be credited to their Vault card on Tuesday.*
Once they've opted in, their first payment will occur at the start of the next pay period.* For companies switching to Paycom, the employees' first payment will occur at the start of the third pay period under our software.
Employees can enroll in Everyday if they're enrolled in the Vault card.
No. The ability to get paid early through Everyday is offered at no fee to employees.††
No. Everyday payments aren't loans or advances on future wages. The app allows them to access their earned income early rather than receiving all their wages on payday.
Yes. Everyday works on weekends as well.
No. Because Everyday only provides access to earned wages, credit scores do not affect eligibility.
No. Everyday deposits funds directly to their Vault card for each day they work.
Everyday automatically withholds the proper amounts for taxes and deductions, plus 10% to account for irregular deductions, like meals whose totals vary. Earned wages first go toward paying these withholdings, protecting against overpayment. From there, the remaining funds are sent to the employee.
No. Once they have opted in to Everyday, their pay frequency will be each day worked unless they opt out.* If they opt out and later opt back in, they won't be actively enrolled until the first day of the next pay period.
*Please see Terms of Use. Employees generally receive their net pay within 24 hours of working, but some employees may receive their pay sooner. Some limitations may apply based on employer's pay cycle, employee's pay amount, timing of approvals or certain employer configurations. Employees start receiving net pay after they have earned enough money to cover their required deductions, taxes and benefits each pay period.
†The Vault Visa® Payroll Card is issued by The Bancorp Bank, N.A., Member FDIC, pursuant to a license from Visa U.S.A. Inc. and can be used everywhere Visa debit cards are accepted.
††Certain fees, terms and conditions are associated with the use and maintenance of the Vault card. See the Cardholder Agreement linked at myvaultcard.com for more details.
For all your payroll needs in a single software, request a meeting
For all your payroll needs in a single software, request a meeting.